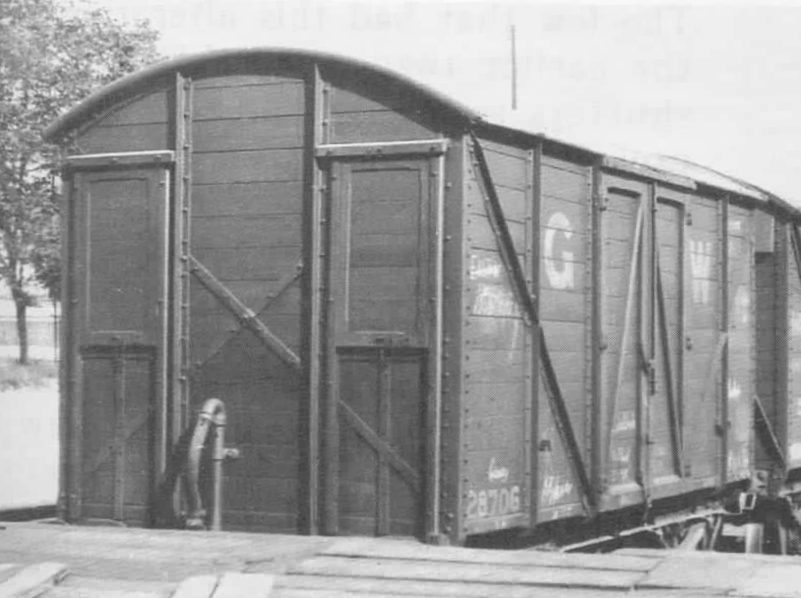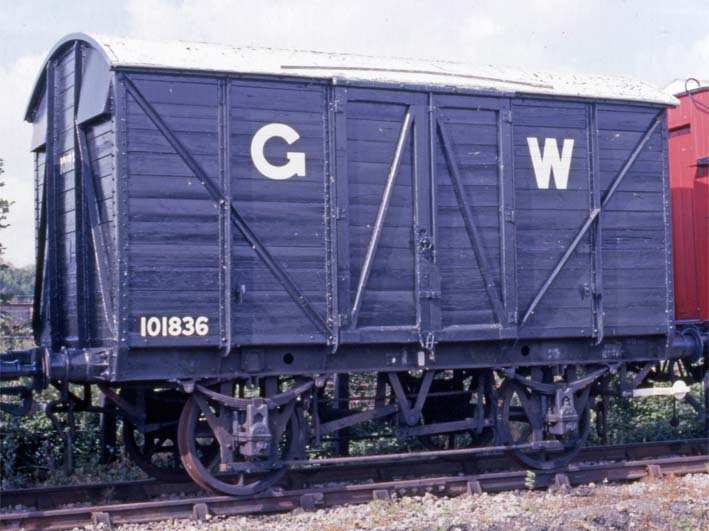 Minerva Model Railways announce the production of a series of fine-scale RTR, injection-moulded 0 gauge models of the Great Western Railway (GWR) MINK  wooden-bodied goods van in 7mm scale (1:43.5, for 32mm standard gauge). It follows Minerva's successful GWR MINKS, Gunpowder vans and Opens
The Great Western Railway built a huge number of vans of different sizes, designated eventually by the Code V and they became widespread throughout the United Kingdom.
Minerva's models will depict a total of 3 different diagrams, to be released over the next 12 months, the first becoming available in the spring of 2021( Covid permitting).  Fitted with DC3 brake-gear, some went on to be vacuum fitted and many survived into the early British Railways period.
The model will include optional vacuum cylinders, vacuum pipes and tie bars for the W irons, with DC3 brake gear.
Three diagrams will be available initially, the V4 as per the CAD drawing below, V12 with the end vents in the closed position and V14 with the twin end bonnets.
It will be available in three liveries:  1903 Great Western, 1923 GW and British Railways unfitted.  Different numbers for each livery will be offered.
The models feature a plastic injection-moulded body and chassis, metal-tyred wheels on shouldered axles fitted  in compensated axle-boxes, sprung buffers and hook draw-gear with three-link couplings. A removable steel ballast weight is clipped to the floor to ensure good running.
All versions will be £48.00 each plus £4 carriage per order.  Orders for five or more vans will be £45 each.  The first release is expected to be in Spring 2021 as tooling is already well advanced.
The models will only be available direct from Minerva Models via mail and telephone order or the Minerva website.
Advance orders are being taken, a purpose designed form is available to download at https://www.minervamodelrailways.co.uk/how-to-order/ or below
Further information is available from the Minerva Models website www.minervamodelrailways.co.uk and you can follow us on Facebook. You can also contact us via  e-mail to sales@minervamodelrailways.co.uk or telephone  02920 531246