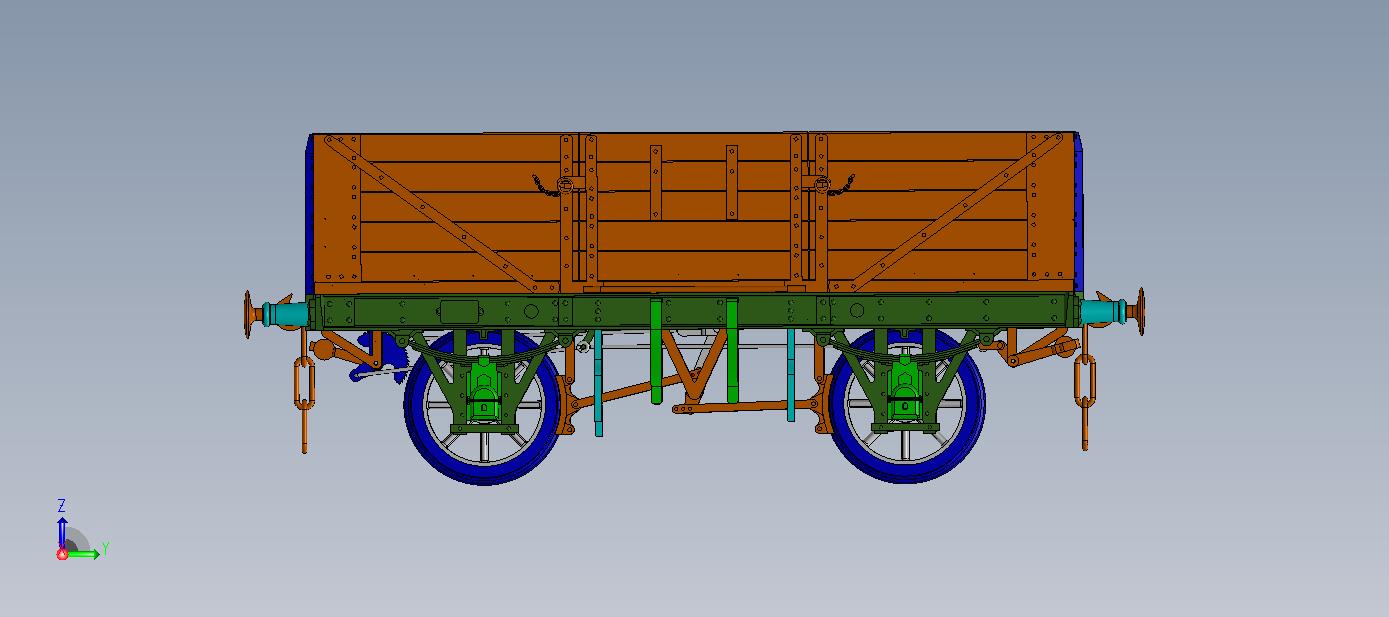 We are pleased to  announce the production of a fine-scale RTR, injection-moulded 0 gauge model of the Great Western Railway (GWR) OPEN A wooden-bodied goods wagon in 7mm scale (1:43.5, for 32mm standard gauge). It follows Minerva's successful GWR IRON MINK and Gunpowder vans.
The Great Western Railway built a huge number of open wagons, designated eventually by the Code O. They ranged from one to seven planks and were ubiquitous throughout the United Kingdom.
Minerva's model depicts the five-plank version introduced around 1902-4 to Dia O4. The first were fitted with DC1 brake-gear, but this was changed to DC3 after a few years when the Board of Trade insisted on either side brakes.  A large number were fitted with sheet supporting rails, but not all.
Minerva's model OPEN A is the first in a range of similar wagons, and comes with DC3 brake-gear and optional sheet rail. It will be available in four liveries:  1903 Great Western, 1923 GW, 1936 6" GW and British Railways unfitted.  Three different numbers for each livery will be offered.
The models feature a plastic injection-moulded body and chassis with full internal detail, metal-tyred wheels on shouldered axles fitted  in compensated axle-boxes, sprung buffers and hook draw-gear with three-link couplings. A removable steel ballast weight is clipped to the underside of the floor to ensure good running.
All versions will be £46.00 each plus £4 carriage per order.  Orders for five or more wagons will be £43 each.  Release is expected to be in late 2019.
The models will only be available direct from Minerva Models via mail and telephone order, the Minerva website and from the Minerva Models' stand at selected model railway shows.